Juvéderm XC is a popular wrinkle filler that we proudly offer at BLINK Medical Spa to our Carson City, NV patients. Juvéderm can successfully address dynamic wrinkles and creases that are embedded deeply in the facial skin. The injectable is composed of hyaluronic acid which fills out areas that have sunken in or created lines along the face, offering restoration to patients who are experiencing the effects of aging. Hyaluronic acid is a substance made naturally by the body, so it considered a safe injectable. The entire Juvéderm collection, which we offer variations of, can help to address lack of volume in the skin and lips for a full, rejuvenated look. Patients are invited to schedule a consultation with our medical team, led by our plastic surgeon Dr. Virden, to learn which Juvéderm treatment could be right for them.
We are proud to offer our Carson City patients a variety of different Juvéderm injectables in order to address their unique facial concerns. We administer the following at BLINK:
Juvéderm Ultra XC: A dermal filler that adds needed volume to the lips and the areas surrounding them to present an augmented, fuller look.
Juvéderm Ultra Plus XC: Works to both smooth out wrinkles and folds in the skin as well as add volume to the facial tissues.
Juvéderm Volbella XC: Used to add volume to and augment the lips nonsurgically. Injections of Volbella can also smooth out the wrinkles around the mouth.
Juvéderm Vollure: Injected into the facial skin to help reduce the appearance of wrinkles around areas such as the nasolabial folds.
The best candidates for Juvéderm should have:
Some remaining skin elasticity
Mild, moderate, or deep lines and wrinkles around the mouth or eyes
A desire for natural-looking results without surgery
Overall good health
Our skilled APRN will check the facial skin to see which areas require injections and to what depth it is needed. She will fill out the select areas that require treatment in order to provide customized contouring and sculpting of the skin. Once the needle is inserted, the patient may feel minor discomfort for a moment, but we offer numbing cream to anyone who is concerned about the pain. The procedure is typically short, lasting around 15-45 minutes depending on the patient's needs. Minor bruising can occur after injections. We recommend patients avoid blood thinners such as Advil two weeks prior to their appointment. We do have a medical-grade arnica cream available for patients who do experience bruising.
Juvéderm is a fast-acting injectable with results appearing right after the treatment in most cases. The patient should see noticeably fuller, smoother, and younger-looking skin. More than one session may be required to produce the outcome that is desired. Once the results have been achieved, patients can expect them to last for around 12-45 months, depending on the injectable used. We recommend touch-up treatments to maintain the results.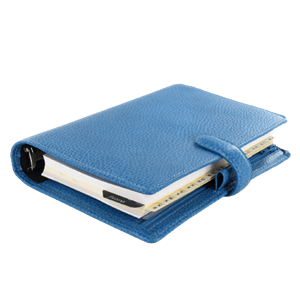 Plan Your Service
Average Cost

From

$400

Recovery Time

None

Service Time

15 minutes
Contact Us
We offer several different Juvèderm injectables that work to smooth out your wrinkles and add volume to your thinning skin and lips. A few sessions of Juvèderm can quickly make your skin look younger and fuller. Find out which injectable is right for you by contacting BLINK Medical Spa in Carson City, NV today.
Related Services