About Photofacial Treatments
A photofacial is a great way to rejuvenate tired and aging skin. Our board-certified plastic surgeon, Dr. Charles P. Virden, recommends the Sciton BBL or BBL Forever Young system to deliver stunning yet natural results to his Carson City, NV patients who are looking for an alternative to invasive surgery. BLINK Medical Spa uses the BBL Sciton system because of its unique ability to heat the deep tissues and structures of the face in a way that is proven to reverse damaged, old tissues. The broadband light from our photofacial smooths out wrinkles, treats hyperpigmenation, and produces overall brighter, more even skin with no downtime. If patients are interested in receiving treatments using the BBL system, then they are welcome to schedule a consultation to create their custom treatment plan.
A photofacial is an FDA-approved procedure that can be great for everyone seeking to refresh their appearance. The best candidates will have:
Lighter colored skin
Facial blemishes, pigment issues, and texture irregularities
Mild to moderate wrinkling for ForeverYoung
A desire for natural, nonsurgical results
Realistic expectations for their outcome
Patients will have the opportunity to receive a topical cooling gel that will help ease any procedure pain. Our medical professional will give the patient protective eyewear and then administer the treatment using a handheld laser device. The discomfort should be minimal, with the sensation feeling similar to a slight sting or rubber band snap. The procedure is typically short, lasting around 30 – 45 minutes for smaller areas such as hands, but typically lasts an hour for a full face treatment. There may be some swelling or redness that appears after the treatment, but there should be minimal downtime after each session.
Sciton BBL Light Treatment - Starting at $350
This treatment is used primarily to treat skin pigmentation. We recommend this treatment for patients looking to reverse summer sun damage. This would also be a great option for younger patients looking to even out skin tone or acne scars or who are experiencing first signs of melasma.

Sciton BBL ForeverYoung Treatment - Starting at $500
The ForeverYoung treatment combines the pigmentation treatment of traditional BBL with the skin tightening effects of the Sciton SkinTyte system. This treatment is recommended for patients experiencing mild skin laxity in addition to pigmentation, fine lines, and wrinkles.
Packages are available at a discounted rate. Please ask about pricing during your consultation.
A few sessions are typically recommended to achieve the most noticeable results. The skin will begin to appear smoother, tighter, and more even over time as the healing process ensues. The results can be longterm if patients follow a good skincare regimen following their treatments. In a 2012 study by Stanford University, researchers found that the genes of aged skin were shown to mimic the genes of younger skin after treatment with the Sciton BBL system.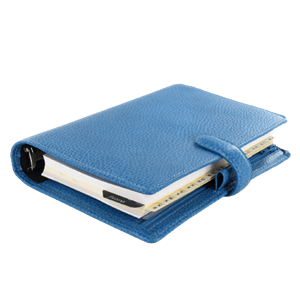 Plan Your Service
Average Cost

From

$350

Recovery Time

None

Service Time

45 minutes
Contact Us
A photofacial from the Sciton BBL Forever Young system can successfully give back years that you've lost in your appearance by providing smooth, even skin. It requires no downtime and can restore damaged, old tissues through its unique regenerating process. Start your treatments today by contacting BLINK in Carson City, NV.
Related Services